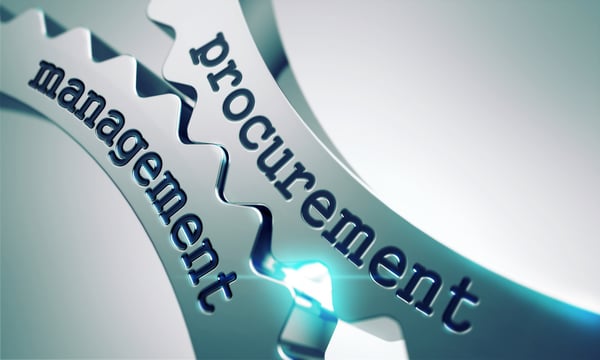 Since you've found your way to our website, you're likely looking for a provider of aerospace or mil-specification welding, heat treating or NDT services. When looking into partnering with a company for aerospace welding or mil-spec welding and related services such as heat treating and NDT, there are specific qualifications you'll want to look for. However, in order to find the most qualified company for a specific project, you need to look beyond just compliance with standards and basic qualifications.
Certifications and standards speak to basic competencies, but not to more intangible business factors such as the ability to consistently meet delivery cycles, the ability to apply a process to a new configuration or more complex part or the ability to problem solve.
Of course, key words such as "qualified vendor" or "qualified supplier" are vital to ensure that your company of choice holds the correct official certificates, or accreditations. Accreditations have been standardized so that all certified companies follow the same processes consistently and accurately. In addition to accreditations, such as Nadcap, a standard is a document used repeatedly as a guideline which has been created by a team of experts who work within different areas of an industry. Within the welding industry, the most commonly used standards are published by AWS (American Welding Society).
So you'll want to look through the company's certifications page to ensure that the company can provide the specific welding service that you are looking for (certifications include: AWS D17.1, AWS D1.1, AWS D1.2, etc.) as well as having the accreditations that are necessary for the Aerospace industry such as Nadcap. Phrases such as "generally qualified" or "qualified for all" should set off a warning.
What Else Matters in Selecting an Aerospace Welding Company?
Reviewing the profile of certifications held can be a clue to what working with a particular company will be like. A company holding only one certification or few certifications could possibly mean they have been in the aerospace business for a short period of time. This may mean that they are still climbing learning curves that more experienced companies have mastered. They may be 'hungry' for new business and may put very attractive proposals out there. However, the price may reflect a lack of awareness of pitfalls with a particular job and you might find yourself in a position of facing requests for scope change or 'adders' for things that could have been foreseen earlier on.
It is ideal to look at "time in business" or the establishment year which may be available on the website or by request. Knowing the company's history in relation to the specific types of projects they have worked on can be helpful to ensure that your project is something the company will be able to execute successfully based on extensive experience with similar projects.
Dedication to quality is key in finding a company that is committed to providing the best services. When looking into a company there should be a section for "quality assurance" and "qualified references". Make sure to read this to ensure the dedication of the company and the processes they offer. Additionally, does the company go out of its way to invest in new quality management solutions and technologies that are beyond the minimum standards required? Welding quality aids such as Lean Manufacturing or remote visual welding inspection are not required by Nadcap or AWS, but can contribute to higher weld quality, lower costs and quicker overall turn-arounds.
Knowing that you won't run into unforeseen issues is an important part of risk management. Does your prospective partner have effective production management systems and / or software in place to ensure that the project is managed all the way through and there will be no surprises? Do they have established relationships with sub-suppliers that are proven so that they themselves won't be surprised? Are they financially sound as evidenced by ongoing investment in quality facilities, equipment and personnel? Have they supplied services to existing players at your level in the Aerospace or Mil-specification supplier tier structure? All of these can be important indicators that the supplier can indeed deliver what is being asked for and what they are promising.
Accreditations and certifications should be up-to-date and accurate, but we find that the ideal company to partner with for complex solutions such as aerospace and mil-spec welding is constantly updating and investing in its own business processes, people, software and equipment to be able to maintain high levels of performance across the board.
References
AWS. (n.d.). "Standards." American Welding Society, <https://www.aws.org/standards> (Mar. 18, 2019).
Glinskas, T. (n.d.). "Nadcap Certification Consulting." Nadcap Certification Consulting, <http://nadcap.us/> (Mar. 4, 2019).