Demonstrating our expertise in using cutting-edge technologies to their full potential, we produced the double spring assembly highlighted here for a client in the automotive industry.
For this large volume job, our disciplined and controlled processes ensured accurate and repeatable quality throughout the entire run.
This assembly consisted of two stainless steel springs fabricated from .065" diameter wire. Operations involved first winding the two springs together and preparing the surface for welding by cleaning with acetone. Our CNC-controlled 4-axis laser welder equipped with a high-performance galvanometer scan head allowed us to maintain precise positioning while achieving fast cycle times. When completed, the assembly measured approximately 1.5" in length x 1.5" in width. Visual inspection at 10x magnification confirmed we met the ±.005" tolerance called for in the specification.
Our technical competencies along with in-house tooling allowed us to complete this multi-component assembly with a fast turnaround time and at very favorable pricing. We continue to produce this precision product at the rate of 30,000 units on an annual basis.
For more information on our capabilities or if you have a project that you'd like to quote, fill out the form to the right, give us a call at (413) 734-4544, or email us at info@theperfectweld.com!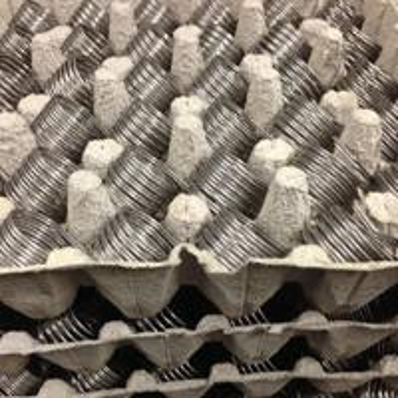 Electron Beam Welding for Automotive Application
Double Spring Assembly Project Highlights
Project Name: Double Spring Assembly
Project Description:
Spring assembly for use in an automotive application.
Capabilities Applied/Processes:
Primary:
Laser Welding
Assembly
Secondary:
Visual Inspection
Equipment Used to Manufacture Part:
2KW IPG CW Laser
Scanlab intelliSCAN 30
4-axis CNC System
Overall Part Dimensions:
Approximately 1.5"x1.5" with .065" Diameter wire
Tightest Tolerances
±.005"
Material Used:
Stainless Steel
Industry for Use:
Automotive
In-Process Testing/Inspection Performed:
Visual inspection at 10x magnification
Volume:
Up to 30,000/year
Delivery/Turnaround Time:
Custom to Customer Request